Magic Moments in the Summer of Love #5
– Recording with Serge Gainsbourg
I don't know if this next story can be exactly described as magical, but it was definitely interesting.
Having worked with America's greatest songwriters at the beginning of 1967 (Bacharach and David), and having hung out with arguably the UK's greatest (Paul McCartney), it seemed only logical that I would find myself working with France's greatest songwriter of the time, albeit in a minor supporting role.
The multi-talented Giorgio Gomelsky, whom you may have met in other recent stories of mine, had become record producer to some of France's most famous singers. In 1966 he had produced an album for Johnny Halliday (La Generation Perdue – The Lost Generation) which had been highly successful. Since then, he had been recording with other top French acts.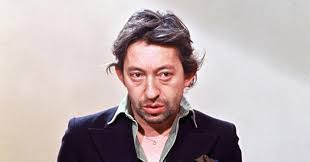 In the summer of 1967, he would produce a series of songs for France's most notorious bad boy – Serge Gainsbourg. Serge already had a reputation of outrageous behaviour and, at the time, was having an affair with none other than Brigitte Bardot.
Just a year previously (July 1966), Brigitte had come to the club in St. Tropez and dissed our band (this was pre-Animals), giving us rather a difficult month there. A few days later she had run off to Las Vegas to marry German playboy Gunter Sachs. Now she was having an affair with Serge. Lest I be misunderstood, I hasten to add that Brigitte was not at this session.
Books have and are still being written about Serge. I know because I was interviewed at great length by one author just a few months ago. He wanted to know every detail about this one session where I was with Serge for a mere three hours.
While immensely talented, Serge was famous (or infamous) for being provocative and flat-out rude. Reportedly, while on a French TV talk show, he said to Whitney Houston (presumably in English) "I'd like to f*** you!"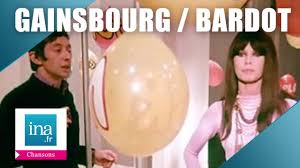 Serge came to London for the session, which took place at Chappell Studios on New Bond Street, helmed by long-suffering electronic genius John Timperley. Chappell was Giorgio's go-to studio and he would spend long hours there, often until the wee hours. It was there that I had attended the McCartney/Chis Barber session, only days previously.
Giorgio had previously often invited me to play on sessions he was producing. In this case though, I was there at the request of music director David Whitaker, a good friend.
In those days before wall-to-wall tobacco-free zones, this was a smoky session. Serge was notorious for smoking 5 packs of foul-smelling French Gauloise cigarettes a day while Giorgio – although not smoking so many – also favoured that brand.
The session was uneventful. I don't remember any petulant or Pollyanaish behaviour on anyone's part. I knew Serge could be difficult and Giorgio was also capable of blowing up but, that night, everyone seemed to be at their best.
Even though the songs were in French, I had enough of the language to be able to make some sense of the lyrics. Of course, there was the inevitable song about suicide, a favourite topic of Serge's.
There was a satirical song called Torrey Canyon. The Torrey Canyon was a supertanker that went aground off the coast of Britain in March of 1967 and dumped huge amounts of crude oil on the beaches of France, Spain and the UK. Serge's song is an expression of anger about the stupidity of the situation.
I had brought my sitar to the session and, on this song, they asked me to make it sound like a tanpura. With a bit of judicious tuning I was able to get the desired effect.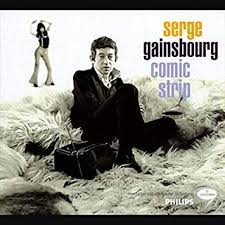 The big song to come out of the session was a novelty piece called Comic Strip (in French, "KomEEK Strip", with emphasis on the second syllable).
Serge sings about inviting a young girl into his comic strip (can't imagine why!) and a female voice interjects in comic strip sound effects: SHEBAM ! POW ! BLOP ! WIZZZZZ !
At the recording session, these words were voiced by Madeline Bell, a black American gospel singer who had settled in London. I knew Madeline as she was very close to Dusty Springfield and I had often run into her while working with Dusty.
I have never heard a version of the song that sounds like her. I think on most subsequent versions the female voice was overdubbed. Because of the strong Brit accent on subsequent versions, I believe the voice was Jane Birkin, Serge's Brit live-in girlfriend, who is also featured in a number of videos of the song, viewable on YouTube.
This song is now iconic in French culture and, on YouTube, there are more than a dozen different videos of Serge – and other artists – presenting the song.
You can hear my guitar very clearly as it starts the recording. I was trying to get a kind of faux-banjo sound, as the arrangement had a dated, ragtime feel to it.
In late summer of 1968, I was settled, living in Topanga Canyon, just outside LA. I saw that one of the TV networks was presenting a Brigitte Bardot TV special, so I turned on my TV.
 As the commercials finished and the show began, the very first thing I heard was my own guitar leading into a video of Serge and Brigitte (in a black wig) presenting Comic Strip, although I am certain the voice is not BB, she's lip syncing. As noted above, I think that is Jane Birkin's voice on this video.
Here's that sequence with Brigitte:
https://www.youtube.com/watch?v=URr37OUyC6I
If that is not enough for you masochists out there, here is Serge presenting the same song with English words:
https://www.youtube.com/watch?v=cSVBH__bgMo
Here's a footnote from the internet about Serge.
Serge Gainsbourg (1928–1991), the greatest French songwriter of the 1960s and 1970s, was as famous for his decadent life and cynical wit as for the songs he sang. He made a career out of writing clever, provocative lyrics, recording many of them himself and giving others to his many famous friends and lovers to sing. His theatrical rudeness and outrageous provocations made him infamous and beloved in France.