Magic Moments in the Summer of Love #3 – Charles Lloyd
In the years preceding my joining The Animals, I had been a huge jazz fan, almost to the point of fanaticism. After my first LSD experience in April of 1967, I mostly quit listening to jazz.
I was moving into different realms in my consciousness and looking for new sounds, new experiences, music I would never have previously considered. Yet an exciting jazz album made its way into my life in the summer of 1967, the Summer of L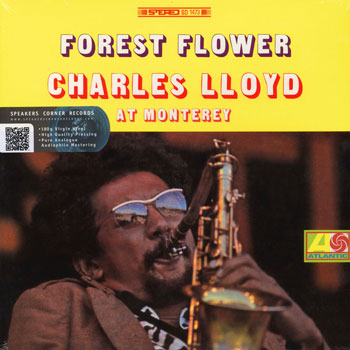 ove. It was an album that seemed to reflect a certain spiritual awareness that I had not hitherto found in jazz.
Forest Flower by the Charles Lloyd Quartet was recorded live at the Monterey Jazz festival in 1966. (Monterey, another place of magic for me!)
The Quartet was a group of young yet brilliant American musicians, each of whom would go on to become a jazz great in their own right.
Charles Lloyd – sax, Keith Jarrett – piano, Jack De Johnette – drums and Cecil McBee – bass. These were the four that created an inspired musical tour de force that blew minds at Monterey.
Over the years Charles has become recognized as one of the truly great and innovative sax players in jazz history. He has never been afraid to explore other musical disciplines, from both home and abroad to expand his musical horizons.
His quartet had been another one of the jazz groups that Bill Graham had brought into the Fillmore Auditorium where they had been well received.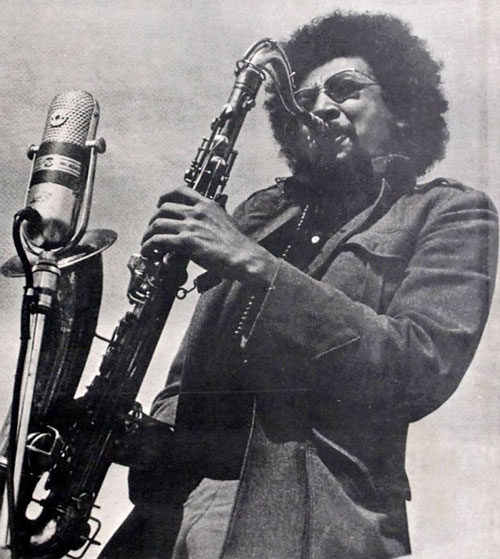 I was playing the Forest Flower album a lot during the Summer of Love. It seemed to reflect the zeitgeist of the time, bringing jazz into a place of tenderness and sweetness without maudlin sentiment, while still swinging like crazy.
One Sunday afternoon, perhaps in Late July, early August, I was with John Weider, the other guitarist in the Animals, and Barney Platts-Mills, a hugely talented film maker. Deciding to go eat Indian food, we found ourselves in a Pakistani restaurant in Queensway, West London.
At the table next to us, was a group of five men, four young, one older.
There was one man who looked familiar. He was clearly black, he had a goatee beard, was wearing tinted glasses and had an afro hairstyle.
Finally, I leaned over.
"Excuse me", I said, "Are you Charles Lloyd?"
"Yes," he replied, "I am."
I was blown away. Usually I was aware of any major US jazzer coming to London. I had heard nothing about their visit.
The other men there were his quartet, with the older man being their manager.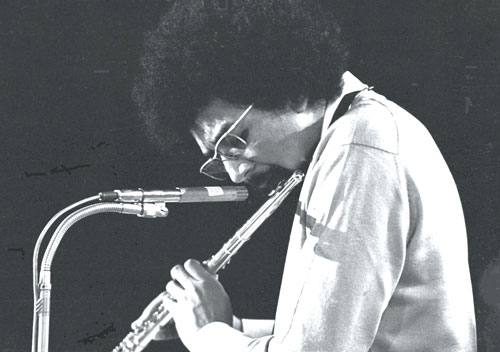 I introduced myself, John and Barney, and the meal turned into a glorious free-form discussion with participants trading seats, moving around and just having a blast. Our meals became of secondary interest.
It was a marvelous exchange of ideas, musicians' war stories, networking and people sharing hopes and dreams. Typical of that magic summer.
Finally, Charles stood up. "Hey guys, I gotta go, this has been great. Gonna take some Sandy tonight and I gotta get back to the hotel." (Sandy was LSD manufactured by Sandoz Pharmaceutical in Switzerland.)
We said our goodbyes and parted company. Another one of those magical moments.