Magic Moments in the Summer of Love #2 – Sergeant Pepper
When I returned from the US to London, at the end of April 1967, the energy in London was exciting and so was mine. I was stoked from my first tour with the band, plus a trip around the world, plus going to India, plus … well, you get the idea.
During that summer, London would turn into a place of magic for thousands of young people, hippies if you will.
I want to share some of those magic moments, not in any chronological order, rather just to give those who were not there some idea of how unpredictably amazing things could be.
Giorgio Gomelsky was one of the unsung heroes of the Brit Blues and rock scene of the 60s. He gave the Stones the gig where they started their rise to fame and he managed the Yardbirds, also producing some of their iconic recordings.
Giorgio was the manager of Julie Driscoll, as well as Brian Auger and the Trinity, so I had frequent contact with him when I was with Brian. He had many qualities that I admired – and many that I didn't – thus I observed and tried to learn from him. After I left Brian and joined The Animals, Giorgio took much more of an interest in me and reciprocated the attention.
I became associated with his new record label, Marmalade Records. One evening, in mid-May, Giorgio called me and a few others into his art-deco office. He smiled conspiratorially and produced a couple of acetates.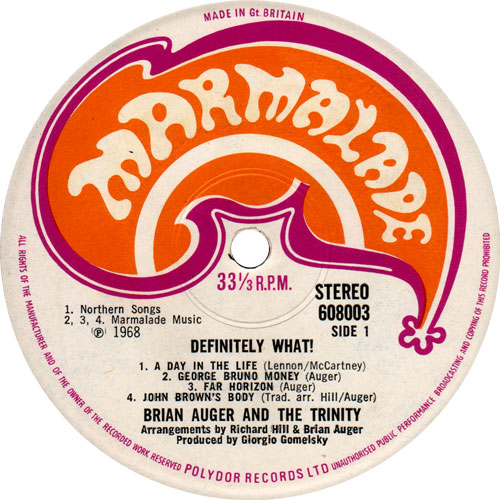 In 1967, all gramophone records, 7" and 12", 45 rpm and 33rpm, were made of vinyl, and you needed an industrial plant and a complicated and time-consuming process required to produce even one.
For the sake of reference, for example, when needing to play the results of recording sessions to others, there was a kind of disc known as an acetate, which could be easily made if one had the proper equipment.
An acetate disc was created by using a recording lathe to cut an audio groove into the surface of a special lacquer-coated blank disc. They were made for special purposes, almost never for sale to the general public and could be played on any normal record player, although they would wear out very quickly.
These acetates were very, very special. Someone had smuggled some of the latest recordings by The Beatles out of Abbey Road Studios.
The Beatles had retired from performing in August of 1966 and it had been 8 months since the release of their previous album. The unprecedented, psychedelic sounds of their single Penny Lane/Strawberry Fields had only whetted the collective appetite of their millions of fans, with many wondering what the Beatles could possibly do next, especially in the context of their previous album, the ground-breaking Revolver.
We realized immediately that the records that Giorgio held in his hand were likely highly significant indeed. We were not disappointed.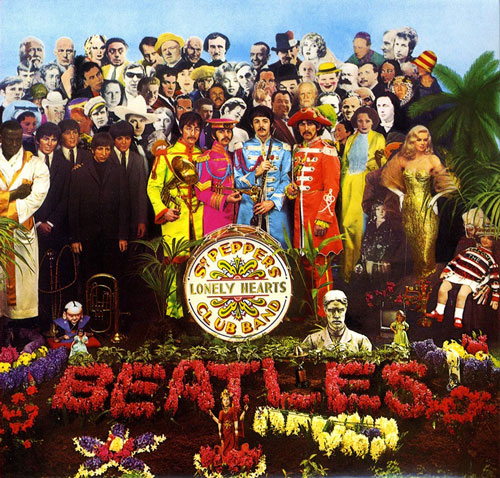 The acetates did not contain all the tracks of the album. I cannot remember which tracks were on it, although Lucy in the Sky with Diamonds was there. But the mind blower was the second acetate which only contained one track: A Day in the Life.
We listened to that masterpiece and sat in stunned silence. It was breathtaking in concept and execution.
We listened again and were equally mesmerized.
After listening, we discussed what we had heard. We knew that this would be a very, very significant album, game changing for sure.
Giorgio said, in his thick Russian accent, "Ohhh, zis is ground breaking. Ziss will change EVERYTHING."
The events and energies that summer would exceed all of our expectations. We could not foresee the magnitude of what would come down. In spite of the obvious greatness of what we had just heard, we could not conceive that this album would be the sound track for the biggest revolution of consciousness in history.