July 6th, 2019
David Meltzer was a poet and musician of the Beat Generation and San Francisco Renaissance. Some of his contemporaries were Gary Snyder, Kenneth Rexroth and Lawrence Ferlinghetti who described David as "one of the greats of post-World-War-Two San Francisco poets and musicians".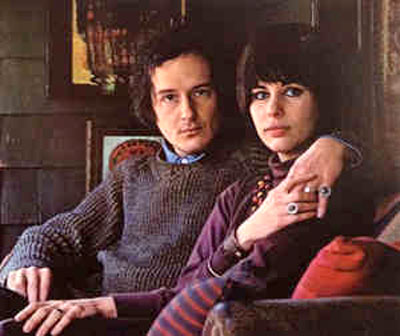 I was introduced to David and his wife Tina in mid-1969 by a mutual friend. They lived in a house in Mill Valley, Marin County, California, nestled in a redwood forest and unreachable by car, you had to hike in. A perfect setting for a poet.
I had just started working for Capitol Records and was looking for new talent. David and Tina were both singers and had cut an album for Vanguard Records entitled Poet Song which they played me. I was entranced.
David and I, both being Aquarian artists, hit it off and I would fly up to the Bay Area to visit. Since they were vegetarians, I had to share their diet while I was there, which was a shock to my system. I once stayed with them for three days. Upon returning to LA, I went to the Topanga Canyon local store, bought two T-bone steaks, waved them in front of my hibachi for a few seconds (OK, that part's an exaggeration) and devoured them. Three months later, I became vegetarian myself – but that's another story.
I took their music to my bosses at Capitol and got them an album deal. We began to record in LA – TTG Studios as usual – with my Wrecking Crew stalwarts, plus some other specialized musicians. The vocals were overdubbed at Wally Heider's studio in San Francisco, since Tina didn't want to leave their kids by coming to LA.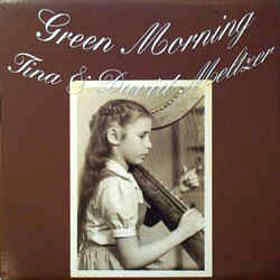 By November that year, we had a nice package, ready for release at the beginning of 1970.
Then, December 16th, 1969, I was fired from Capitol Records. Quite apart from my own feelings, I had the unenviable task of calling up David and Tina and telling them that the album into which they had put so much time and energy would not be released. My guts still churn when I think about that call, because I loved them as people as well as artists.
Although I did see them after that, we lost touch. I could never bring myself to listen to their music again, it was too painful.
Recently, I discovered that the album had been released on a small independent record label. I suspect that David had taken a tape of the finished product that I gave him and used that to make a kind of bootleg album. Capitol Records would probably never know and, if they found out, they probably wouldn't care.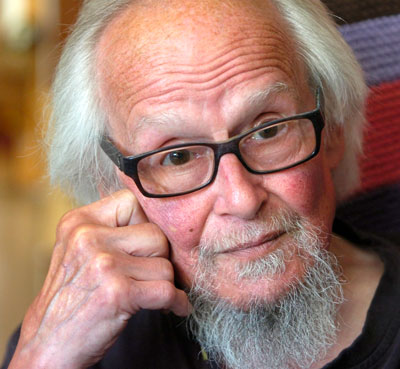 Yesterday, I finally listened to what was partly my own creation. Music I had not heard in almost 50 years.
Here's perhaps my favorite track from the album. I wrote the orchestration for the strings. If you want, you can find the whole album on Youtube. It's called Green Morning by Tina and David Meltzer.
https://www.youtube.com/watch?v=OoMWH–w1-Y
Tina and David are now both gone from this earth. I miss them – a lot. I miss their talent, I miss their love for each other and their children, I miss their hospitality. I miss that funky old house in the redwoods.
Top: David and Tina in 1969
. Bottom: David in later years.