The dates don't exactly match, but the third weekend in June marks the 52nd anniversary of the first day of the Monterey Pop Festival. That 1967 Friday morning found the Animals in a Los Angeles airport hotel, ready to fly to Monterey.
We were up bright and early to catch the flight to Monterey. We flew in and found we were checked into the Western Motel. Jimi and the Experience were also going to be staying there and I was booked to room with Mitch Mitchell, Jimi's drummer and an old friend.
That afternoon, John Weider, Barrie Jenkins and I went out for a walk around downtown Monterey. It was sunny, the only sunshine I remember from that whole weekend. Barry, an avid photographer, had his camera with him and was clicking away madly. As we approached an intersection, a motorcycle cop pulled up for a red light. Barry turned and pointed his camera at the cop. As he did so the cop 's face broke into a grudging smile and Barry smiled back. It was the first sign that this was not going to be a normal weekend in California where, at that time, relationships between cops and hippy-looking people were frosty at best, and generally downright hostile.
Monterey was an excellent venue for the festival. The city carried a tradition of tolerance for musicians, the Jazz festival having been an important (and money-making) local event since 1958 and still going strong today.
The Monterey peninsula has always been a refuge for artists of all kinds and politics there are of the liberal variety. Even so, there was a lot of apprehension amongst the city fathers (and, I suppose, the city mothers too) about the expected 100,000 hippy types descending on the city and its environs.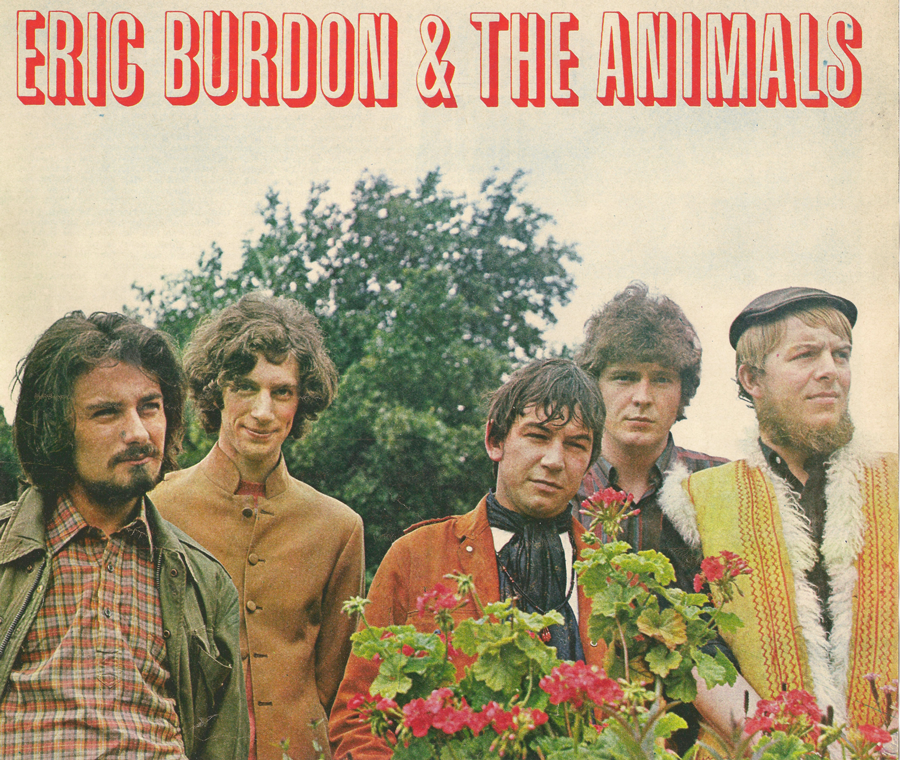 The Monterey area is a beautiful place but I don't care for the weather there. The climate is mild and it rarely gets extremely cold, due to the proximity of the ocean. The surrounding ocean, plus frigid ocean currents that flow down from Alaska, ensure it rarely gets very warm there either. Summer temperatures tend to be in the mid to high '60's with low clouds, fog and light drizzle. After a brief period of sunshine, the weather settled in for a typical Monterey weekend.
For some unknown reason, I rented a red Ford Fairlane that mostly sat outside my hotel.
We were due to perform that night, Friday. The bill was as follows:
The Association
The Paupers
Beverly
Johnny Rivers
Lou Rawls
Eric Burdon and The Animals
Simon and Garfunkel
Knowing that there had to be some kind of "house band", festival organizer Lou Adler had arranged for eleven musicians from the elite "Wrecking Crew", the cream of LA studio musicians to come up to the festival, mainly to accompany the solo singers, like Lou Rawls, Johnny Rivers and Laura Nyro.
I would later use six of these fine musicians on my own sessions, Jim Horn (sax), Larry Knechtel (piano), the late Hal Blaine (drums), Joe Osborne (bass), Gary Coleman (percussion) and Mike Deasy (guitar).
We arrived at the Fairgrounds at about 7, while it was still light. We wandered around the many craft booths that had been set up. It was a fairyland. Everywhere was the smell of incense and there were hundreds of young people, most with long hair and smiles on their faces. We strolled along enjoying the peaceful atmosphere; none of us had ever seen anything like it.
With regard to our show that night, I wasn't thinking about getting the best response or stealing the show. I just wanted to do the best we could and make a good impression. We felt this was a critical gig. The first time the "New" Animals would be exposed to our peers and the national, indeed world media.
I never heard Eric talk about cutting anybody else on stage or stealing the show. He didn't seem to care about making anyone else look small. Nevertheless, we couldn't have been positioned better for being the outstanding act of the evening, in terms of audience response.
The Association opened. On a night when time was of the essence, each act only having one half-hour, for some inexplicable reason they took twenty minutes to set up. When they finally got started, their act was more Las Vegas than Monterey.
Same with Johnny Rivers whose slick LA-rock only evoked polite applause from the audience. Even Lou Rawls, a great singer, did a full-on Las Vegas lounge-style set.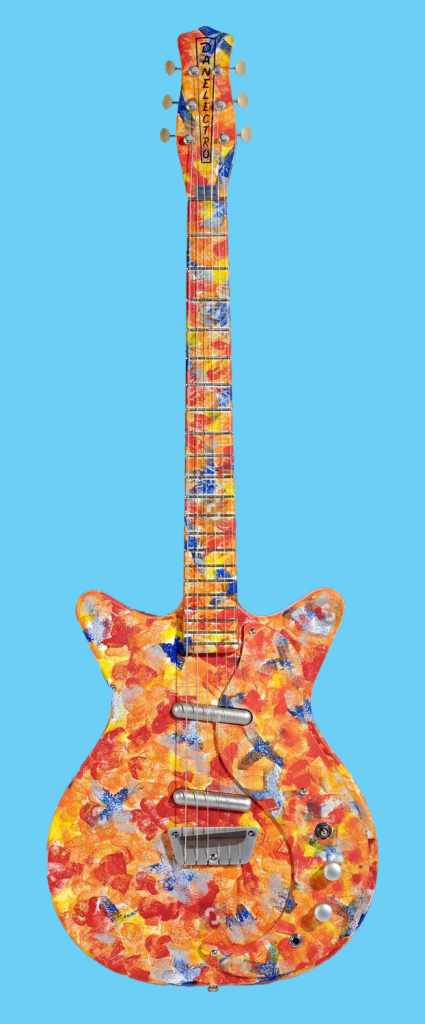 When our turn came, the audience was more than ready for some unadulterated rock music.
We took the stage and began with Every Day I have the Blues, an old Jimmy Witherspoon number. The song usually got us off to a good start and that night was no exception. It took off and we felt good.
After an extended version of the Rolling Stones' Paint it Black (witnessed by Brian Jones sitting down in front) we went into Gin House Blues. Then we presented our homage to San Francisco, "San Franciscan Nights", to a confirmed Northern California crowd.
It wasn't the first time we'd done it on stage. We'd performed it a couple of times in Italy to get it up to speed, but this was the first time for real, when an audience would "get'" what we were singing – and they did.
We finished with Hey Gyp complete with psychedelic guitars and a long vocal improvisation from Eric.
The crowd roared their approval.
Paint it Black was featured in the movie Monterey Pop, while Gin House Blues and Hey Gyp are featured on the album Roadrunners from Raven Records in Australia.
After we came off, Simon and Garfunkel closed the show. At one point Paul Simon said "This is also an animals song" and went into At the Zoo.
***************************
From an unidentified press clipping (probably from the Monterey area):
Eric Burdon wows Monterey hippies
Stanley Zipperman, Monterey California
The streets of Monterey, Pacific Grove, Seaside and Carmel were filled with between 20,000 and100,000 hippy boppers acting like flower children.
Eventually the shots were called on stage. Eric Burdon and The Animals wowed the audience to perhaps win the Monterey Pop Festival opening night round.
Here is a wild musical performer who provides an emotional earthquake backed with his whirlwind group. Impressive was his earthy Indian-flavored interpretation of The Rolling Stones' "Paint It Black". (Brian Jones, who was sitting only seats away, agreed).
***************************
From Derek Taylor in Disc, London
Musically the festival was absolutely triumphant. Britain's contribution – Jimi Hendrix, Eric Burdon and the Animals and the Who – was spectacularly brilliant. Eric is a new man and even in the old days he was always good. His command was breathtaking.
***************************
Whereas respected jazz critic Ralph Gleason said next day in the San Francisco Chronicle
"The Animals were good but eclectic" 
.
I wondered what the hell did that mean? Was there some problem with drawing on different sources, which is what eclectic means?
A couple of weeks later, I even spoke to Ralph on the phone and asked him what he meant by that but only got some mumbled platitudes in response.
***************************
It was a good night for us. We eventually went to our hotel feeling that we had achieved what we came to do. Now we could relax and enjoy.
Here's a rather strange video of us playing Paint it Black. For some reason most of the video is of a psychedelic light show with only occasional glimpses of us. Those glimpses, though are definitely of the Monterey performance.
Listen to Eric's outstanding vocal improvisations, which showcase his ability to read a song. Also John Weider's imaginative electric violin.