In this flurry of information about an insanely short two- week period, even I, who lived through it all, am having a hard time believing that all this happened in such a short period. Well, here's something else that happened. I accidentally ran into my biggest idol of the time.
In the 60s, there was a daily talk show, syndicated nationally, hosted by a standup comedian known as Woody Woodbury, who had been known for risqué material, which was daring for the time but extremely tame by today's standards.
Reputedly once in the running for the slot on the Tonight Show that was taken by Johnny Carson, Woodbury was given his own show in 1967.
The Woody Woodbury Show became known for featuring some of the greatest garage rock bands of the era, many of whom enjoyed their only television appearance with Woodbury.
Almost no remaining record of the show exists, a real shame. As Woody explained in an interview, "The show's producer used the same video tape over and over. He never saved an episode. He just taped over last night's show with this night's show and on and on. Not one was preserved."
We were slated to promote our new single, "When I was Young" on the show and duly arrived at the TV studio, naturally somewhere in Hollywood. In the studio was a small stage with band instruments. The band was obviously on a break. Being my usual curious self, I wandered up on the stage where I saw an empty guitar case with a guitar on a stand close by.
When I saw the name on the guitar case, I almost peed myself with excitement. The guitar case – and presumably the guitar – belonged to Joe Pass.
Musicians will need no further introduction to one of the greatest jazz guitarists ever. But I'll say a little for anyone who may never have heard of Joe.
Joe first came to prominence from an ignominious start.
Synanon was an organization offering radical rehabilitation for reforming heroin addicts in Santa Monica and Joe had been one. So many jazz musicians were amongst its members that they put together a band, "Sounds of Synanon". The band was offered a record deal and came out with an eponymous album which I first heard in the UK in 1964. Head and shoulders above the other musicians, was a hitherto unknown guitarist named Joe Pass (Joseph Anthony Jacobi Passalacqua).
Joe is now considered to be one of the greatest jazz guitarists of the 20th century.
On this trip, I had already met two of my guitar idols: George Benson, who was gracious and warm, and Kenny Burrell, who was aloof and condescending. Now I was about to meet the olayer who most had inspired and impressed me. I was SO excited.
The band came back shortly afterwards and I introduced myself to Joe. He could not have been nicer. He appeared delighted to meet me, asked me where we were staying and even suggested getting together. I was stoked.
Then it was back to business. The band was on call, we were on call and pretty soon we were out of there, on to wherever.
I never saw Joe again, but I treasure the memory of that meeting.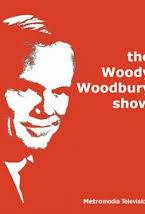 I sometimes use his guitar studies for my practice sessions and I still listen to the Sound of Synanon album. Joe's facility with his long flowing lines that seem so effortless makes me feel a kind of ecstasy and envy at the same time. How is it possible for one guy to be SO good?