Antion's Music
New album Urban Kirtan just released! 
Antion's Healing
Hawaii, Thailand and New Zealand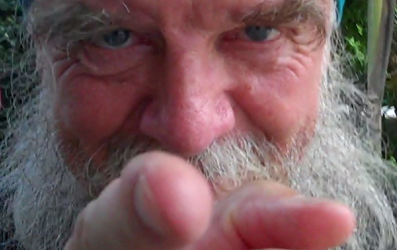 Hey people, my beloveds! Let's intend this together! It is so wonderful to feel our worldwide togetherness, our Oneness, I love the joy of it! Join me and millions in this powerful worldwide activation! https://www.returntoyourtruth.com/.../divine-intervention......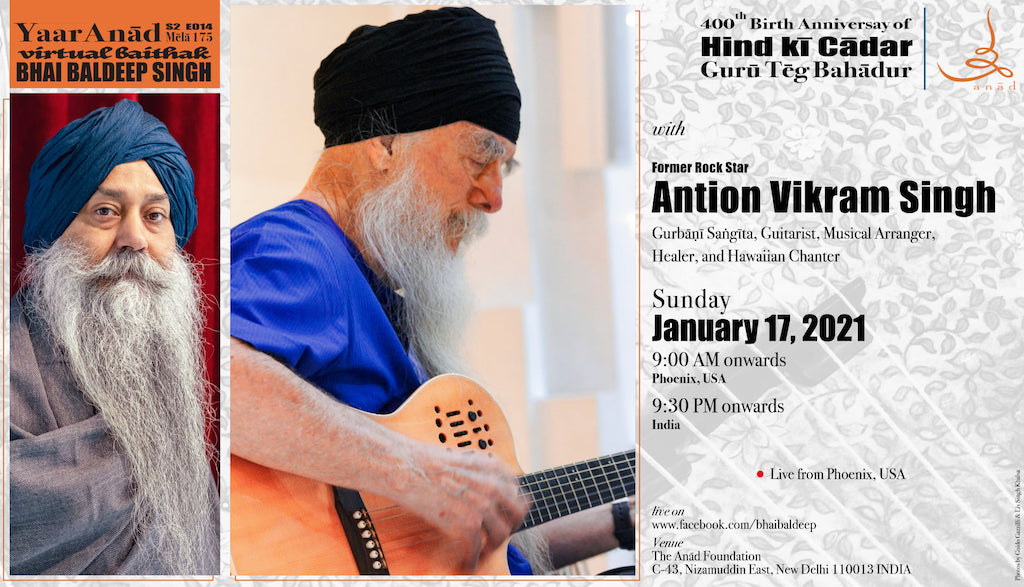 On January 17th 2021, at 9am Mountain Time, I was in conversation with respected chronicler of the Gurbani Sangeet musical heritage (amongst his many other talents), 
Bhai Baldeep Singh.
Who knows where this interaction will be taking us, but I'm sure we will be covering how I brought Gurbani Kirtan to American ears. Also why, even though I am still a firm believer in the power of Gurbani Sangeet, I have decided to focus on opening the possibilities of Gurbani in Western musical settings.
HEAR THE FULL INTERVIEW, LIVE NOW ON YOUTUBE, CLICK HERE
A new Graphic Video History of Antion
I am feeling very happy to share true story of British Musician who was playing Guitar and Piano with many groups including The Animals, The Echoes, Brian Auger and the Trinity, Johnny Hallyday and Eric Burdon. He became a rock musician, best known as the lead guitarist with Eric Burdon and The Animals during the 1966-1968 period. Currently plays classical Indian and Hawaiian music. In London he found a giani, Giani Joginder Singh Sarl, who agreed to teach him Gurbani Kirtan. As his name was Vic, the Giani suggested he call himself Vickram Singh.It wasn't long before he realized that he would need to learn to read Panjabi and in particular the script or alphabet that the Guru Granth Sahib is written in, Gurmukhi. Briggs currently goes by the name Antion and plays Hawaiian chant music.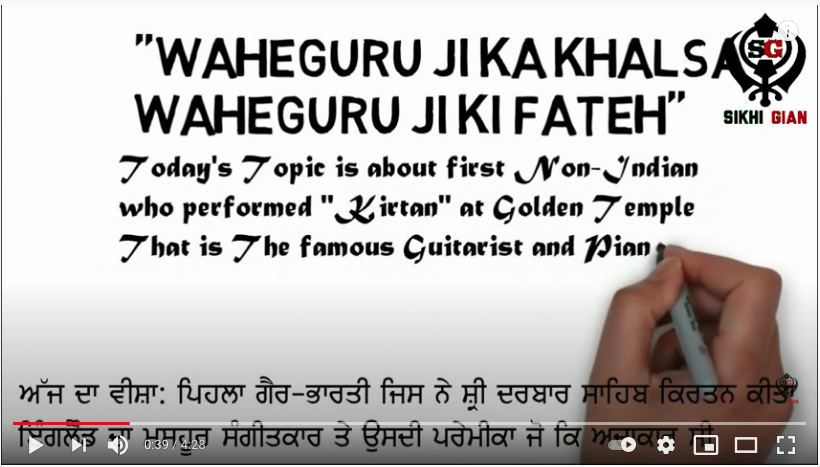 .
.
.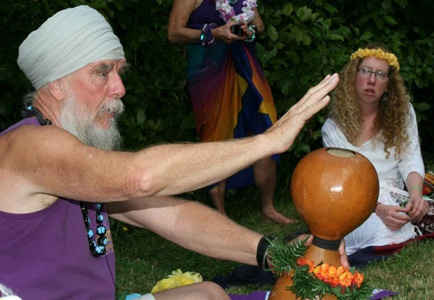 Antion Meredith is a world music phenomenon whose global journey has taken him from the London and Los Angeles Rock and Roll scene (where he was a member of the legendary '60s band The Animals) to the Golden Temple of the Sikhs in

Amritsar, India

, to the Islands of Hawaii and beyond.
Born in London as Vic Briggs, Antion is a '60s rock star, sound healer, multicultural musician, world-class guitarist, singer, recording artist, Hawaiian chanter, master of sacred Sikh Kirtan, and international teacher of Naad Yoga, sacred voice and Vocal Empowerment. Antion's multicultural mastery and practice of Sacred Voice has given him a unique perspective to help those who wish to nurture and develop Sacred Voice.
Based in New Zealand and Hawaii, he gives private Voice Empowerment coaching sessions and teaches workshops in Sacred Voice, Secrets of the Yoga of Sound, and Living Love Kundalini Yoga® together with his wife of over 40 years, Elandra.
.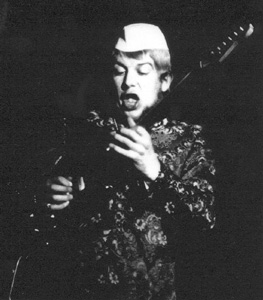 Antion's 
History

in a Nutshell

Antion Meredith has had an amazing life, with many musical, lifestyle and geographical transitions.
In October 1966, The Animals band was at L'Olympia, the top music hall in France at the time for a show with Johnny Hallyday. The Jimi Hendrix Experience had also been added to the bill. Shortly before the show, Vic (now Antion) was approached by Mike Jeffrey, who was Jimi's co-manager (with Chas Chandler). Mike was also the manager for Eric Burdon and The Animals and he asked Vic if he would like to join The Animals. Vic immediately agreed. Vic joined The Animals in November of 1966.
By divine inspiration, as well as by trial and error, over hundreds if not thousands of years, the rishis of India, the monks of Tibet, the kahunas of Hawaii and the shamanic practitioners of cultures all over the world, discerned and then practiced vocal and sound techniques to elevate consciousness — to heal, to bring wisdom and understanding, to bind communities in spiritual practice and intent, and many other diverse uses.
Vic Briggs experiences, first with the Animals and then with the LA music scene, had left him emotionally exhausted, with no hope that he could ever trust anyone ever again. At only 24 years old, he could feel that he was losing his health and was even wondering about his sanity.
When Ram Das spoke, Vic was deeply moved yet, at the same time, excited. He was beginning to see what he wanted for his own life.
The beautiful, mystical, magical Hawaiian Islandsare alive with divine sound. Billowing waves breaking on white, golden, red and black sandy beaches, the trade winds softly rippling through the fronds of swaying coconut trees, hundreds of tropical birds singing their songs, the roar and hiss as molten lava meets the ocean currents. All of these make up the soundscape of an isolated and idyllic tropical paradise.
HEALING MUSIC


chant & voice

If we accept the idea of Naada Brahma, meaning that God is sound (or Sound is God), then the question must be, how can we, as spiritual beings having a human experience, best use sound to release us from our earthly bonds and hasten our spiritual evolution towards our ultimate reunion with our Divine Selves and ultimately with the Supreme Creator.
Profound Discoveries in India
In India, the ancient rishis delved deep into every aspect of human life in order to discover how humankind could live while evolving ever closer to their divine nature.
Sacred Music of the Sikhs
The Sikh scriptural treatise, known as Siri Guru Granth Sahib, is perhaps the most powerful explanation ever written about the use of sound and voice to reach the Divine,
Sacred Hawaiian music
Antion's studies with leading teachers of Hawaiian culture brought him to a deeper understanding of how the voice can create the power of Aloha (ongoing, living love).
Harmonies in relationship and music
Click the image to see a 3 minute video that provides a great introduction to Antion and Elandra's history and the building of a relationship that has been inspirational for decades.
Or click here.